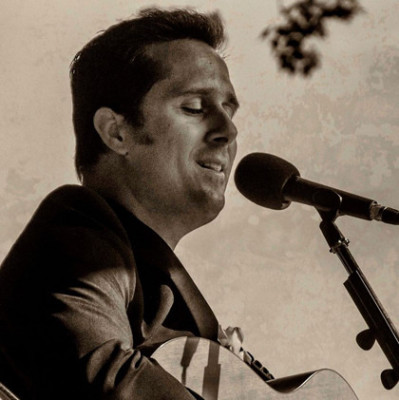 Nathan James (rhythm & lead guitar, vocals) found a guitar in the closet and started playing in high school. He is formerly a member of West Michigan bluegrass band Rusty Thimbles, and have been playing in various bands for the past 20 years. Mainly on guitar in our live shows, Nate is a talented multi-instrumentalist and songwriter, also playing ukulele, keyboards, harmonica, banjo, mandolin, accordion, tuba, trombone, saxophone and percussion on several of our studio recordings.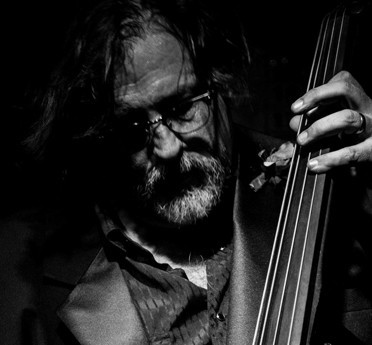 Tim Foley (upright bass, vocals) started out on piano, guitar and saxophone and mostly confined himself to playing in living room jam sessions until his fortieth birthday when he took up the bass and cello. He began songwriting around 2002, and met Nate at a songwriting group in 2010, and with the forming of the Jukejoint Handmedowns began peforming in public for the first time. An accomplished illustrator by day, he also handles the band's graphic design needs and manages the recording duties. In addition to the JJHD, he also (barely) finds time to play bass for The Willeys, The Rhythm Aces, The St. Cecilia Adult Orchestra, and is currently principal bassist for the Kent Philharmonic Orchestra.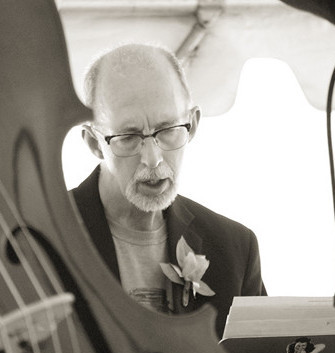 Paul Harris (pedal steel guitar or 'the ironing board') Paul's musical journey started with the gift of a Gretsch Country Gentlemen guitar for high school graduation. After 10 years playing guitar with local classic rock band Buffalo Cannon he got the itch to play pedal steel guitar and signed on with the Jukejoint crew in the spring of 2011 and has since become an indispensable part of the 'Jukejoint Sound.'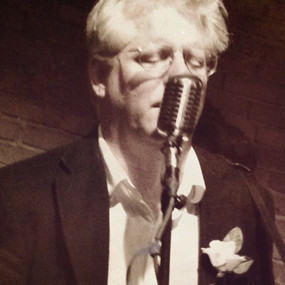 Craig Van Otteren (mandolin, vocals) A good friend gave Craig an old Alvarez 6-string to learn on in the fall of '82. For many years it has served well as the house guitar at the long running Quinn & Tuite's Open Mic which he hosts on Friday nights in Grand Rapids. In 2001, Craig took a liking to his wife's "Kentucky" mandolin. He now gets his kicks singing harmony and playing a Bill Bussmann "Old Wave" C# model mando. He is also a member of the groups The Willeys and The Significant Otters. Craig's 'jam tent' is a regular fixture at several summer outdoor music festivals, and has volunteered at the Wheatland Music Festival for several years on 'kid's hill.' Craig signed on with the JJHD boys in the spring of 2012, and his command of that 'elusive third part harmony' and skills at improvisation have rounded out the band's sound immeasurably.