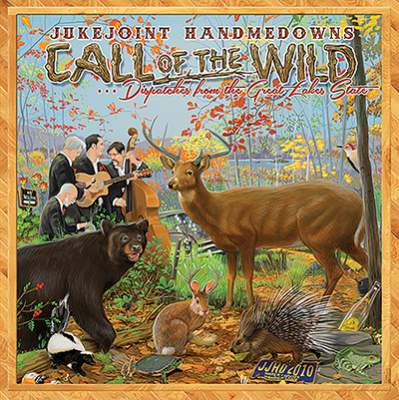 The Jukejoint Handmedowns' follow-up to their award-winning third album takes on a decidedly brighter topic: their home state. On their newest record, "Call of the Wild", the boys celebrate everything Michigan, from its natural beauty ("The Water", "Great Lakes State of Mind"), local industry ("Buicks Chevys & Oldsmobiles", "Beer City USA"), to its generous bottle return policy ("Aluminum Blues"). While hardly a 'rose colored glasses' tribute, the album features the band's signature tongue-in-cheek humor and paints the Great Lakes State with an affectionate but fine-tipped brush, that will bring a smile of recognition to anyone who has ever held up the palm of their hand to show where their 'home town' is located. Standout tracks include "Mystery Spot" and "Beer City USA" which have been crowd favorites at live shows in the past few years. Special guests on this album include Cyndi Betts on violin, Katie Bush on vocals and Kevin Murphy on harmonicas.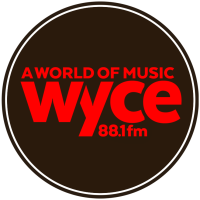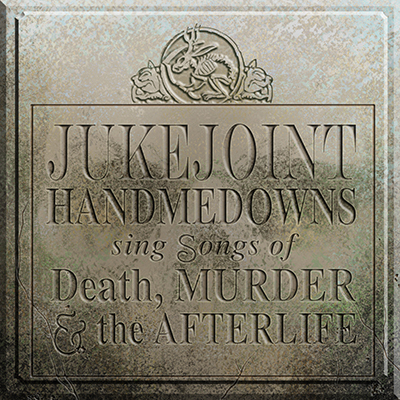 The WYCE Jammie Winning 3rd Album, "Jukejoint Handmedowns Sing Songs of Death, Murder & the Afterlife" may sound like grim listening, but the trademark tongue-in-cheek humor and the catchy upbeat tunes keep this concept album from being a total bummer. Features the hits "Deathbed Conversion" (nominated for a 'Best Song' Jammie), "Limbo", "Long Way Down" and the (mostly a cappella) "When I Die", and features special guest Cyndi Betts on violin on several tracks, and the young president of our Junior Jukes fanclub on vocals on the track "Toe Tag Rag". Winner of the WYCE "Traditions Award" at the 2015 Jammies and was also nominated for 'Best Engineering'.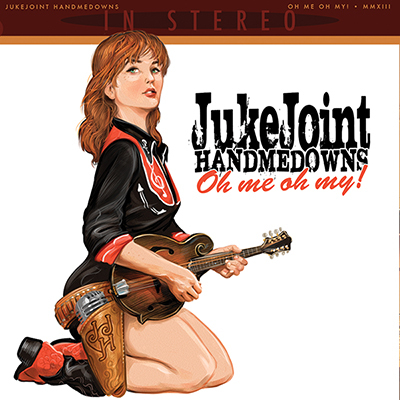 What the boys jokingly refer to as "the often under-appreciated sophomore album", the Jukejoint Handmedowns' "Oh Me Oh My!" is the first album featuring mandolin player and new fourth member Craig Van Otteren. Craig penned two songs on the album, and Paul's wife Brenda contributed one song, with the remainder of the album filled out by the founding members. Most of the songs in this collection are concerned with romantic entanglements of one sort or another, with the exception of the final cut, "Rustler's Lullaby", which is a traditional cowboy waltz featuring guest artist Sam Kenny as our "whistling cowboy". Steven Van Wyck again makes a guest appearance with his banjo on two songs and Keenan Foley from the band Bonzo Terks provides a sax solo on "Truck Stop Queen". The songs "Oh Me Oh My", "I Was Wrong", "Moon Over You" and "Hell or High Water (I'll Go)" get frequent play in JJHD live shows.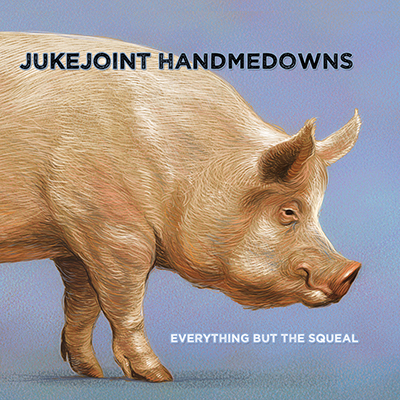 The Jukejoint Handmedowns' debut album "Everything But the Squeal" features 16 songs evenly divided between songwriting co-founders Nathan James and Tim Foley. The songs "Oh So Blue", "Easy Come Easy Go", "I Don't Mind", "Don't Wait Up" & "Busy Being Lonesome" would become oft played favorites in the JJHD set for years to come. New band member Paul Harris' sweet pedal steel sounds are liberally sprinkled through the collection and special guest Steve Van Wyck adds a touch of bluegrass flavoring on three songs with his banjo expertise. Nominated for several WYCE Jammie Awards, including "Best Song" for "Wings of Happenstance", and for "Best New Artist".